About

I Was A Cosmonaut Hero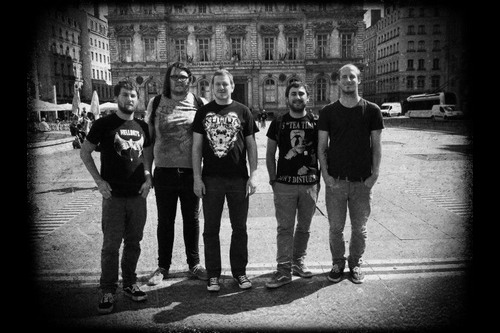 Depuis 2009, I WAS A COSMONAUT HERO marque par sa musique énergique, intense et sincère. À la croisée du hardcore/screamo et du post-rock, le groupe joue de ses influences diverses pour toucher au plus près des émotions. Couvrant les nappes ambiantes et mélodiques, un chant en français interroge la vie, les rapports humains et la place de l'individu dans la société. Depuis près de trois ans le groupe a pu partager la scène avec BASTIONS, NO OMEGA, ASIDEFROMADAY, GENERAL LEE, KAZAN, REVOK ou encore BRUME RETINA. À la suite des enregistrements d'un EP 4 titres et d'un split vinyle (w/ CHEVAL et SOLEXINE CHAPTER) ainsi qu'une première tournée en 2012, I WAS A COSMONAUT HERO confirme son héritage hardcore/emo et se voit remarqué par quelques labels (BRAINCRUSHING RECORDS, SKRAMZINE, BACK TO THE REALITY, DÉSERTION RECORDS, DINGLEBERRY RECORDS, GUSTI KATIL) pour des sorties à venir.
Le groupe sortira son premier LP et tournera à nouveau à travers la France et l'Europe de l'Est lors de la rentrée 2013 afin de promouvoir ses sorties et confirmer son statut.